Today, I am happy to announce the release of
H2O HTTP/2 server
,
version 1.7.0
.
Major additions in this update are:
asynchronous HTTP client for mruby handler
Support for CGI and Basic Authentication
Support for wild-card hostnames
You can find more detailed description of the additions in my previous blogpost:
H2O version 1.7.0-beta1 released with enhanced mruby scripting, CGI, and much more
. And along with the new features, we have also enabled the use of
Neverbleed
by default, to reduce the risk of private key disclosure in case of a vulnerability.
We have also updated the numbers of the request-per-seconds benchmark.
I have seen many people hesitating to move to HTTPS or HTTP/2 in fear of performance issues. But what is apparent from this benchmark is that the performance of HTTP/2 with TLS is actually on par with HTTP/1 without TLS (in case of nginx) or much faster (in case of H2O).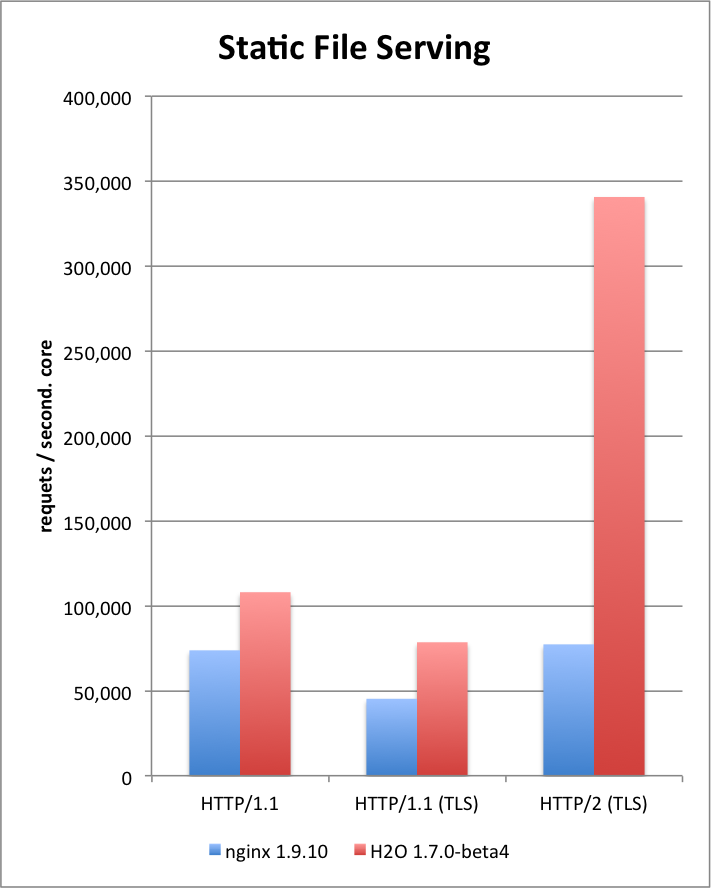 Details of the benchmark (along with other benchmarks) can be found at
h2o.examp1e.net/benchmarks.html
.